Over 40 years of Manufacturing

Excellence.

Success Stories.

Innovations.
With over 900 staff across Lancashire, Merseyside, Yorkshire, Lanarkshire and the West Midlands, WEC Group comprises of 15 manufacturing companies specialising in individual areas of the rail industry.

WEC Rail is the leading force in providing innovative design, fabrication, signal structures & gantries, rolling stock metalwork, electrical enclosures and CCTV products to the rail industry.
Spanning across 600,000 sq. ft. of manufacturing floorspace, WEC Group is well placed to meet any engineering requirement and provides services across a broad range of industries such as Nuclear, Aerospace, Oil & Gas, Defence, Rail and Marine.

Established for over 40 years, we have grown from a small welding & fabrication shop operating from a makeshift shed in Darwen, Lancashire to one of the largest contract manufacturing companies in Europe - supplying OEMs and small businesses alike.

WEC Group operates within ISO 9001:2008 requirements, is AS/EN 9100 Aerospace Accredited for laser cutting & waterjet cutting, works to ASME 8 Coded Welding Standards and has achieved full compliance with BS/EN 1090-1 Structural Steel CE Marking - demonstrating our ability to consistently deliver high quality products conforming to customer demands and applicable statutory and regulatory requirements. This endorses our commitment to the quality of our work, products, systems, procedures and service.

Apprenticeships are at the heart of our continued growth and success and the WEC Group Training Academy is the only one of its kind in the UK. A member of The AWFTE - (Association of Welding & Fabrication Training & Education), our advanced five year apprenticeships in welding/fabrication, CNC machining and laser cutting/press brake operating provide individuals with the skills and qualifications required to carve out a career in Engineering.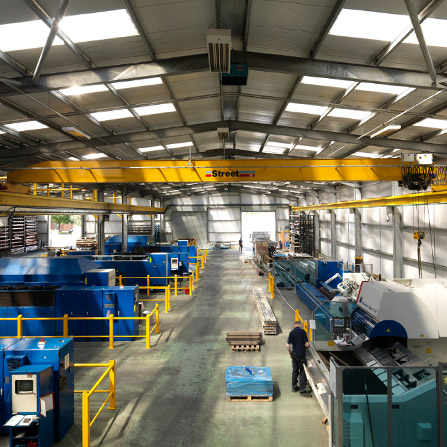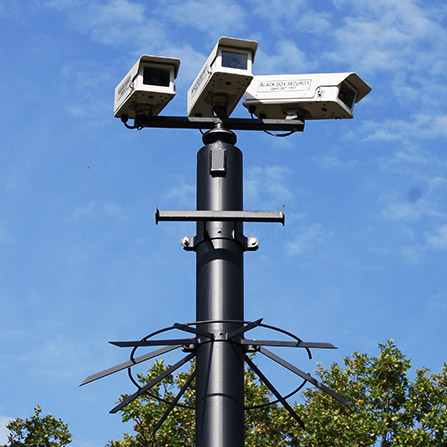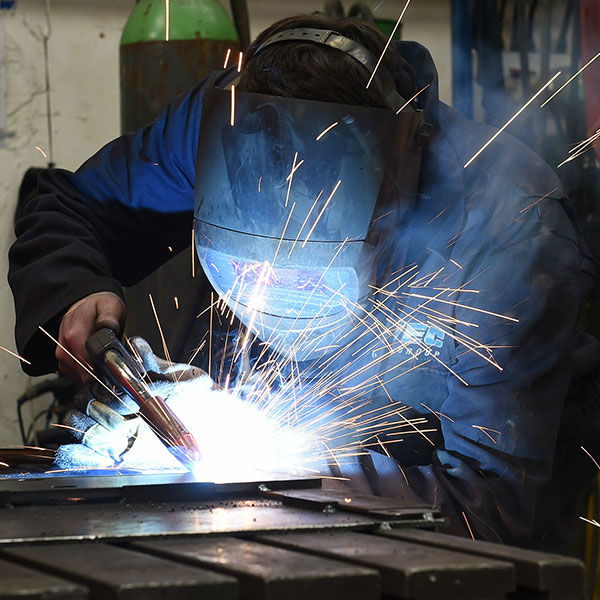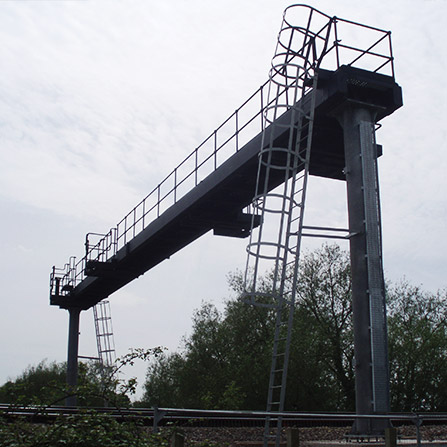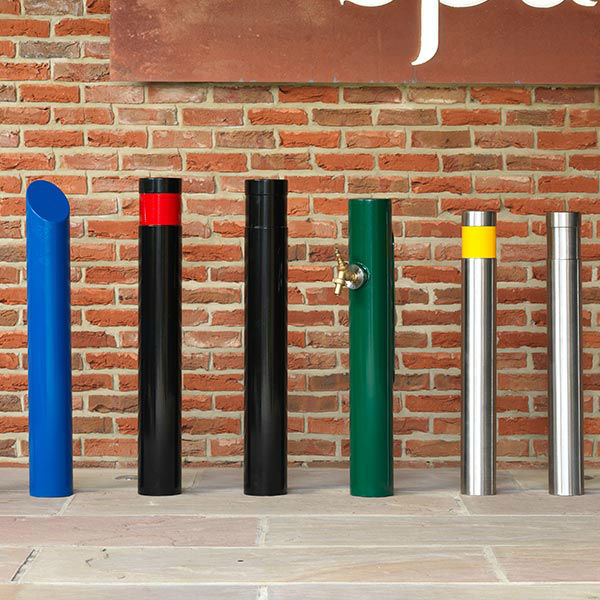 >

WEC Laser comprises of Laser Engineering UK based in Darwen, and 5750 Components in Knowsley, Merseyside. Utilising the latest design software's and state-of-the-art laser cutting machines WEC Laser provides traditional flat-bed, tube & box section and fibre laser cutting services. In addition, WEC Laser also provides Sheet Metalwork and Coded Welding services to supplement the various laser cutting services available.

>

WEC Fabrication comprises of two divisions, Welding Engineering and m-tec. With over 30 years' experience, Welding Engineering offers design and fabrication services for metal / alloy products including Stainless Steel Fabrication. m-tec is a specialist architectural metalwork division, and offers specialist design & fabrication services for stainless steel artwork and public regeneration projects.

>

WECJet provides waterjet cutting services to the UK's highest standards. Using the latest waterjet cutting technology, WECJet can waterjet cut any material up to 200mm thick, providing WEC Group with new cutting capabilities for cutting materials which are unable to be laser cut, and for thicknesses which are incompatible with laser cutting machines.

>

WEC Machining is the precision engineering arm of the company and handles all small to large CNC Machining requirements. We can produce sheet metal components and fabricated assemblies using a range of forming and welding techniques, and the company is now an established manufacturer of ambulance tail lifts. We have been involved in the manufacture of quality workshop, industrial and educational machinery for over 40 years.

>

Operating from a purpose built 33,000 sq. ft. production facility fitted out to create a highly modern, fully functional machine shop, WEC Large Machining offers impressive large machining facilities and is able to carry out entire projects in-house, taking them right through from the initial consultation to the machining and inspection of the completed product.

>

WEC CCTV (Camera Mounting Solutions) is a market leading manufacturer of CCTV Poles, Towers, Columns and accessories. With a fast growing export demand and capacity, WEC CCTV supplies CCTV products worldwide. Whatever your camera mounting requirement, WEC CCTV has the solution for you.

>

WEC Rail focuses solely on the design and fabrication of rail products such as bridges, rolling stock metalwork and trackside camera mounting structures. Over the past few years, WEC Rail has experienced a huge increase in demand for its specialist services and now lays claim to many of the rail structures across England and Wales.

>

WEC Powder Coating delivers powder coating services nationwide utilising a state-of-the-art facility in-house. The Gema powder coating system boasts two automatic reciprocators with a 90% powder recovery system and a 5 stage in-line pre-treatment plant.



>

WEC Cooling has manufactured, fabricated and installed vacuum coolers for a variety of uses all over the world since the 1980's. WEC Cooling works with customers from the initial design stages to the final installation of the cooler.

>

WEC Plasma has been set up to add value to our fabrication operations and also improve our subcontract cutting capacity for thick profiles. Our state-of-the-art plasma cutting machine has a format cutting area of 10m x 2.5m as well as a fully rotational bevelling head, enabling us to provide a high-speed and cost effective plasma cutting service for components up to 50mm thick.

>

Operating from purpose built facilities based in Leeds, Sherburn Metalwork Ltd offers specialist MIG and TIG Robotic welding, Sheet Metalwork and fabrication services. With over 30 years' industry experience, Sherburn Metalwork can offer a solution for any metalwork and fabrication requirement. Our expertise lies in the manufacture of bus frames and chassis, as well as parts for various trailer and body work manufacturers, especially box vans and refrigerated trucks.

>

MTL Advanced is our Sheffield-based steel engineering and manufacturing partner specialising in armour plate manufacture, laser cutting and bending, high definition plasma cutting, waterjet cutting, gas profile cutting and CNC Machining. Operating from a 300,000 sq ft factory, the partnership makes us one of the largest laser cutting operations in the UK's fabrication and engineering sector.

>

HTA Group is our Coventry-based manufacturing company specialising in subcontract laser cutting, CNC punching, CNC folding and fabrication. Established in 1973, the company operate from a 95,000 sq. ft. state-of-the-art manufacturing facility with an extensive capacity thanks to continuous investments in some of the world's most advanced machinery.


>

DNA Metalwork is the new subsidiary of contract manufacturing specialist MTL Advanced, providing metal profiling and sheet metalwork services to a broad range of industries. With 300,000 sq. ft. of manufacturing floor space and 30 acres of private land, DNA Metalwork boast an extensive capacity and can cut up to 25m long x 5m wide.

>

Goose Foot Street Furniture manufactures high quality, stylish street furniture. Products include benches, seats, bins and cycle stands, with exciting new lines currently in design. Goose Foot also offers a bespoke service, working to customer specifications and working with you to ensure your project is exactly what you had in mind.