Apprenticeships are at the heart of our company, continued growth and success. The WEC Group Training Academy is the only one of its kind in the UK. The future of the rail industry starts here!
A member of The AWFTE (Association of Welding & Fabrication Training & Education) and a TWI (The Welding Institute) certified welder training centre, our advanced five-year apprenticeships in welding/fabrication, CNC machining, laser cutting/press brake operating and Technical Engineering provide individuals with the skills and qualifications required to carve out a successful career in Engineering.
We are 100% committed to investing in apprenticeships as they are vital to our future growth and ongoing success. Since opening our Training Academy in 2006, WEC Group has grown from 200 employees to over 850, creating a loyal workforce by harnessing fresh talent and skills. Apprentices are the most important asset to our business. As a company we are continuously investing in the future, with apprentices being at the heart of our long term strategy.
Investing In The Future
After having to turn down work due to being unable to fill skilled positions, WEC Group's MD took the brave decision to build an in-house Training Academy in 2006 from scratch. Fully funded by WEC as an investment towards the long-term success of the Group, the academy was founded to address the shortage of highly skilled welders/fabricators and give local people a practical alternative to going to college/university.
We began by offering five-year welding/fabrication apprenticeships (Level 3 City & Guilds) to 10 local school leavers per year. We have now expanded our annual intake to 30 apprentices to fuel the company's ongoing expansion and included other areas of the company including IT, Marketing, & Business Administration. We now also employ 2 full-time dedicated welding teachers.
Being a part of the advisory board of our Training Provider Burnley College allows us to work collaboratively with them to develop new degree apprenticeship courses. The end purpose is to inspire more of our apprentices to aim higher and provide them with a boost for their future career.
View our new Training Academy Being Built
WEC Group's specialised welding training academy with state of the art facilities, is dedicated in providing industry level training and innovation. Our fully equipped training centre based in Blackburn, Lancashire, is taught by engineering expertise on site with Welding and Fabrication courses now available, including apprenticeships. Learn in one of the world's top training academies, by some of the UK's leading mechanical expertise and receive nationally recognised qualifications. Gaining key skills including; critical thinking, problem solving, checking and evaluating.
First-year apprentices are trained full-time in the academy and after 12 months they are deployed to a specialist division working on commercial projects. They spend one day a week at college to build their theoretical knowledge and their progress is monitored with mentoring on the job and three-monthly assessments to discuss their professional development.
Our training courses are designed to challenge you regardless of your level of knowledge. To ensure that you leave our training centre with confidence in this craft, we insist on a high level of training from our expert tutors, who are committed to your development and success. Dedicated to maintaining a supporting environment for all students.
The WEC Group Training Academy is determined to support our students in their needs, skills and ambitions. Our purpose is to grow the local community and support the industry in any way we possibly can.
WorldSkills Competition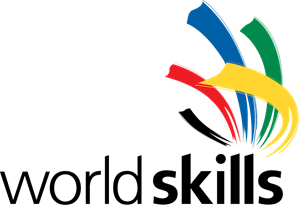 Every year we enter our apprentices into the prestigious WorldSkills UK competition, and as a direct result of the world class training they receive at the academy, apprentices have won multiple gold and bronze medals as well as achieving some of the highest scores in the country.
Continuously high performing apprentices may get the opportunity to compete to represent the UK at the International WorldSkills Competition.
Apprenticeship of the Year Awards
An annual Apprentice of the Year Awards ceremony is held to recognise the achievements and progression of the apprentices. Attendance, punctuality, teamwork, personal development and a formal testing of skills are all part of the criteria for assessing who will be "Apprentice of the Year".

WEC Group are extremely proud to have been recognised in the UK's Top 100 Apprenticeship Employers list in 2014, 2016, and 2017. The National Apprenticeship Service Top 100 List recognises excellence in businesses that employ apprentices and showcases the breadth of employers who now offer apprenticeships.

The Academy also won a range of awards over the past few years, including the BAE Systems Award for Large Employer of the Year in the Liverpool, Cumbria and Lancashire region finals in 2016, 2018 and 2019. We were also awarded the National Highly Commended Award at the National Apprenticeships Awards 2018 and 2019.


Benefitting the Local Community
WEC Group accepts projects from the local authorities every year, free of charge, to benefit the local community and to enable apprentices to develop their new engineering skills.
Apprentices have worked on a number of high profile projects, including a £100,000 stainless steel Spitfire memorial sculpture which was donated to the town of Darwen, Lancashire to commemorate the town's war efforts during WW2. Recent work has also seen students create a 5ft stainless steel statue in tribute to the famous artist LS Lowry which has become a seaside visitor attraction on the Wyre coast, as well as multiple major components for an 8 metre research space rocket for Starchaser Industries.
Apprentices also work on exciting community projects throughout the year with local authorities, charities and residents to develop their skill sets. Recent work has seen apprentices create a 5ft stainless steel statue in tribute to LS Lowry, a replica weathervane which was donated to a local church after the original was damaged in a storm, as well as a research space rocket for Starchaser Industries.
For all Apprenticeships and Training enquiries, please contact us:
T: 01254 773718
E: rail@wecl.co.uk