Leading provider in contract manufacturing for the Rail Industry. WEC Rail is the leading force in providing innovative design, fabrication, signal structures & gantries, rolling stock metalwork, electrical enclosures and CCTV products to the rail industry.
We are a division of WEC Group Ltd, which specialises solely on servicing the rail industry; we are able to offer a one-stop shop for our customers and are capable of taking a project right through from the initial design stage, to the manufacture and installation of the completed product.
WEC Rail employs an internal design, fabrication and PTS-trained installation team. This combined with our in-house machining, laser cutting and fabrication facilities enables us to provide a high quality service. Our in-house capabilities result in a smoother process, as the need to hire contractors to complete any part of the process is eradicated.
It is due to the competencies WEC Rail have demonstrated, that the company can boast contracts with the likes of Corus Rail, Atkins and Balfour Beatty. We take credit for many of the signal structures and gantries across England and Wales, and since the launch of the DfT's "Access for All" Programme, we have been heavily involved in the design, fabrication and installation of disability friendly bridgeworks and station structures.
WEC Rail is dedicated to providing the highest quality of manufacturing and fabrication to every one of our clients.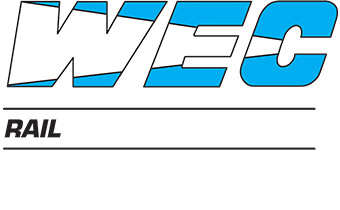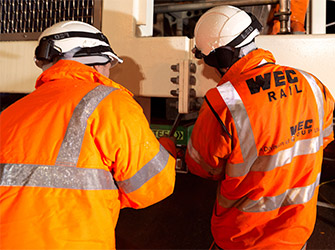 As part of WEC Group Ltd, WEC Rail has on-site access to all the latest fabrication, laser and machining technology ensuring we can provide a one-stop-shop for all your metalwork requirements.